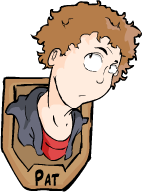 2012-09-09
Pat
#168: Stella and Adrian @ Home 2
It's been a while for us here at Funk Sandwich, but you know what? It still feels good to come back every once in a while. We've all been doing our own things lately, and for what it's worth, I still think we can come together and make some damn good comics.
I'm sure we'll find a way to make more than three comics this year, even if there's only four months left to do it in (ambitious, I know). We'll see where we get before the new year.
Push it real.
Pat out.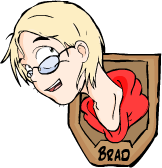 Brad

Hi to everyone at large. You know me. My name is Brad, and I'm the artist at Funk Sandwich.
I've been preoccupied with work and life lately, but I've managed to put together a little side project in the meanwhile. So I'm proud to officially announce the launch of my Kickstarter Project, Bit Puzzle Tactics!
I'll be posting here regularly, though for the time being, you'll probably see a lot of copy/paste from the Kickstarter site itself.
Here's a look at the box!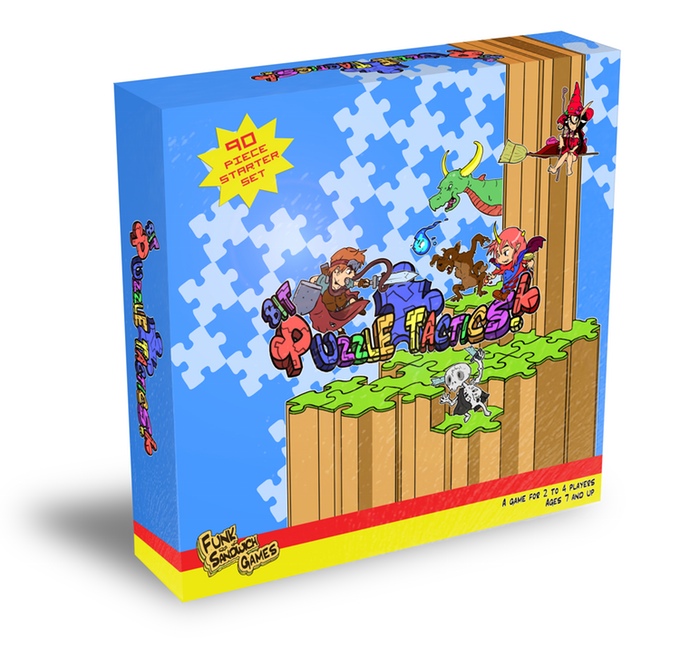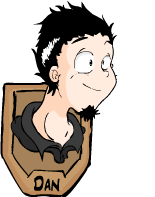 Dan
Greetings connoisseurs of the Funk Delicatessen. If you haven't been here in a while, I'm pleased to inform you that despite any economic downturns, our menu is filled with brand new offerings for low, low prices! A small selection of which includes:
A Brand New Layout on Rye!
Fewer Confusing Navigation Buttons with fries!
Nifty Adspace Soup!
Calendars with Correct Dates in Regular and Diet!
And many more hidden and/or soon to arrive surprises!

So, I hope you enjoy your meal. Thanks for coming in today and let me know if there's anything I can do for you.
Enjoy the Sandwich!

- Dan